Designation Reaffirms Morgan's Leadership Among All HBCUs for Awarded Student Fulbright Grants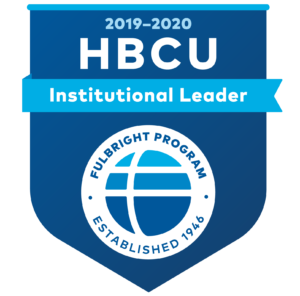 BALTIMORE — Morgan State University (MSU), Maryland's Preeminent Public Urban Research University, has been named a Fulbright Historically Black College and University (HBCU) Institutional Leader by the U.S. Department of State's Bureau of Educational and Cultural Affairs (ECA) for actively demonstrating noteworthy support for Fulbright exchange participants during the 2019-2020 academic year and promoting Fulbright program opportunities on campus. Morgan is among a cohort of 20 HBCUs to receive this distinction, making it the second time in as many years that Morgan earned the Fulbright 'Institutional Leader' moniker.
ECA established the HBCU Institutional Leader designation in 2019 to recognize the strong partnerships between the Fulbright Program and HBCUs, and to encourage the entire network of HBCUs to increase its engagement with Fulbright. This initiative is part of the U.S. Department of State's long-standing commitment to build diversity and inclusion within the Fulbright Program and within all of the Bureau's international exchange programs.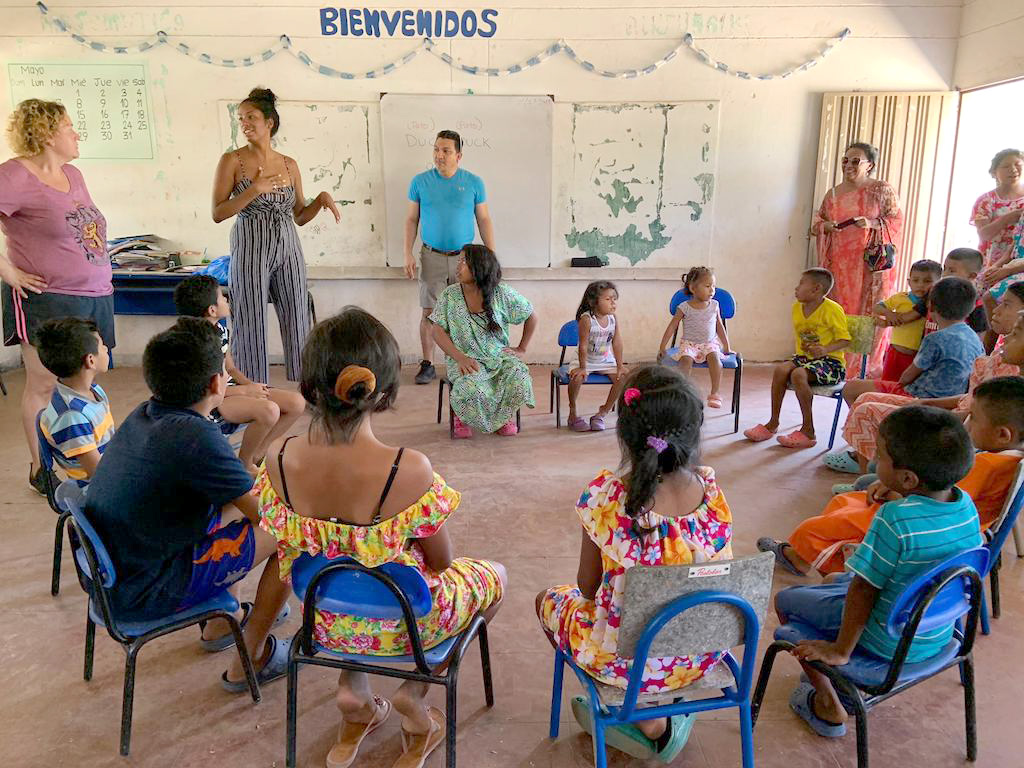 "We hold the Fulbright Program and all it represents with the highest regard and to have that level of reverence reciprocated by way of Morgan being distinguished as a Fulbright Institutional Leader truly reaffirms our commitment to the Fulbright mission," said David K. Wilson, president of Morgan State University. "This year marks Morgan's 70th year working in partnership with the Fulbright Program to advance the global perspective of our scholars and promote the inherent value of teaching, studying, and research in a foreign milieu. I applaud the efforts of our Division of International Affairs team and the many other faculty, staff and student-Fulbrighters who have made exemplary contributions to the success of Morgan's Fulbright program."
Acting Assistant Secretary of State for Educational and Cultural Affairs Matthew Lussenhop praised the designated institutions, stating, "Congratulations to this year's 20 Fulbright Historically Black College and University Institutional Leaders. We salute you and your institutions for your engagement with the Fulbright Program, and for your commitment to providing life-changing opportunities to students, faculty, and administrators. HBCU participation is critical to fully representing the diversity of the United States through the Fulbright Program. Fulbrighters from HBCUs carry their identities and school pride with them abroad, allowing people from other countries to learn about these accomplished individuals and about this dynamic group of American institutions and their distinguished legacy. Foreign Fulbrighters hosted by an HBCU return home with new knowledge, an appreciation of the United States, and a broadened perspective on America."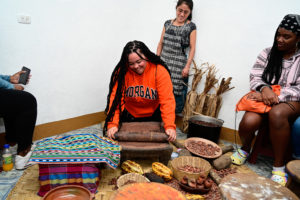 Since instituting the Fulbright program in 1951, Morgan State University has produced 149 Fulbright awardees initiating international studies in 44 different countries. Additionally, 51 MSU professors or administrators have earned 75 "Senior Fulbright" awards to 42 countries. Morgan State University holds the definitive distinction of leading all other HBCUs for producing the most Fulbright Scholars.
Prior to the COVID-19 pandemic, international education activities were at an all-time high at Morgan, as the Office of Study Abroad and Scholar Exchange in the university's Division of International Affairs saw record participation in study abroad programs. During the previous three academic years: 114 scholars went to 23 countries from fall 2017 through summer 2018, and 158 scholars visited 31 countries in 2018–19. In 2019, Morgan Fulbrighters spanned three continents with nine scholars engaged in academic studies in Colombia, Ghana, Malaysia and Nigeria.
"Like many aspects of our of lives, the pandemic grossly impacted our capacity to facilitate any international travel or study abroad opportunities, in accordance with federal and international guidelines to safeguard students and lessen the transmission of the novel coronavirus," said Yacob Astatke, D.Eng., assistant vice president for International Affairs. "However, given the progress we are seeing domestically in terms of managing the pandemic, coupled with the increased vaccinations internationally, we are encouraged by the possibility of returning to our pre-pandemic momentum of study abroad and Fulbright programs, so that we can afford our students with an invaluable experiential learning experience."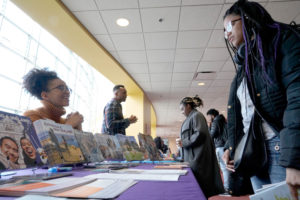 The Fulbright Program was created to increase mutual understanding between the people of the United States and the people of other countries. Hallmark to the Fulbright Program is a longstanding commitment to diversity, striving to ensure that its participants reflect U.S. society and societies abroad. The Program's robust diversity strategies and initiatives have included collaboration with a host of diversity-related associations and organizations such as the White House Initiative on HBCUs, the Hispanic Association of Colleges and Universities, the National Clearinghouse on Disability and Exchange, the American Association of Community Colleges, Diversity Abroad, as well as a host of others.
This year marks the 75th Anniversary of the Fulbright Program. Celebrations throughout the year will highlight the impressive accomplishments and legacy of the program and its alumni over its first 75 years, both in the United States and around the world. On June 3, the Fulbright Program will host a Fulbright HBCU Symposium to discuss Fulbright opportunities and resources for HBCUs.
Fulbright is active in more than 160 countries worldwide and partners with participating governments, host institutions, corporations, and foundations in foreign countries and in the United States. Many of these organizations also provide direct and indirect support. ECA sponsors the Fulbright program, and several non-profit, cooperative partners implement and support the program on the Bureau's behalf.
About Morgan
Morgan State University, founded in 1867, is a Carnegie-classified high research (R2) institution offering nearly 120 academic programs leading to degrees from the baccalaureate to the doctorate. As Maryland's Preeminent Public Urban Research University, and the only university to have its entire campus designated as a National Treasure by the National Trust for Historic Preservation, Morgan serves a multiethnic and multiracial student body and seeks to ensure that the doors of higher education are opened as wide as possible to as many as possible. For more information about Morgan State University, visit www.morgan.edu.
Media Contact(s):
Larry Jones or Dell Jackson, University PR
(443) 885-3022